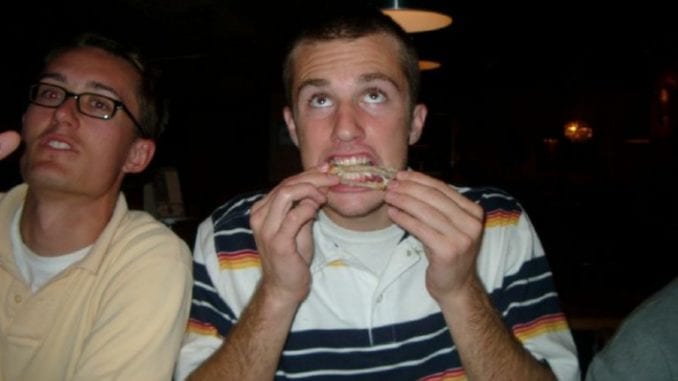 VANDERHOOF, BC
For Mennonites who prefer to chew on cartilage rather than eat actual meat, Epp Family Meats' new improved gnurpel offers an extra chewy experience.
"We've been breeding our chicken, cattle and pigs to be extra gnurpely," said Mr. Peter Epp, "thereby ensuring consumers an extra-long chew time."
In typical conditions, Epp claims his new gnurpel can withstand up to seven or eight hours of aggressive chewing.
"Our goal is that you can chomp down on a bit of cartilage at lunch and still be gnawing on that same piece by faspa," said a proud Mr. Epp. "You might even be still at it by bedtime at 7."
Epp Family Meats also makes an excellent very-gnurpely farmer sausage, which contains over 50% gnurpel.
"For some people the gnurpel is just a pleasant surprise," said Epp. "We're really hoping to enhance the entire gnurpel experience."
Epp claimed his gnurpel has been tried and tested by world record gnurpel-chewer Art Loewen of Vanderhoof, BC, who once chewed a single piece of chicken cartilage for three weeks straight.
"His stamina was truly amazing," explained Epp. "If he can't get through our gnurpel no one can. Mennonites are going to love this stuff."
(Photo credit: Sumeet Jain/CC)