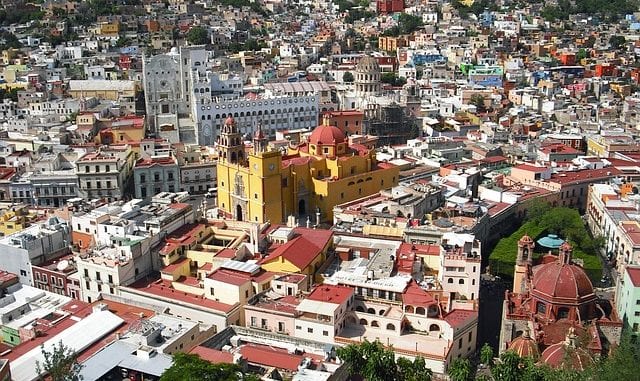 MEXICO CITY, MEXICO
After a meeting with Republican Presidential candidate Donald Trump this afternoon, the Mexican government has agreed to pay for a wall to be built on the US-Mexico border, saying, "it's a great opportunity to further develop our diplomatic relationship with the United States."
Fox News reports that Trump has been successful in convincing the Mexicans that a wall is in the best interest of both nations. Trump was so convincing that the Mexicans have agreed to make the wall fifty feet higher than was originally requested.
"This just shows you how great a negotiator Donald Trump really is," said Fox News correspondent Ted O'Neil. "If he can dupe the American people, there's no reason he can't dupe the Mexicans as well."
Trump was seen chumming it up with Mexican President Enrique Pena Nieto, who offered the candidate a large glass of Mexican water and a few iffy looking street tacos, which Trump politely declined, saying he was in a hurry to get to Moscow to mend America's relationship with Vladimir Putin this evening.
"Look at what this man can do," said O'Neil. "He's solved most of our country's problems within just a few hours. Imagine what he can do if he becomes President."
Since the meeting in Mexico City, workers have already begun constructing the wall and hope to have it completed in time for Trump's inauguration, at which time Trump is planning to resign his position as President since he will have already accomplished the task of returning America to greatness.