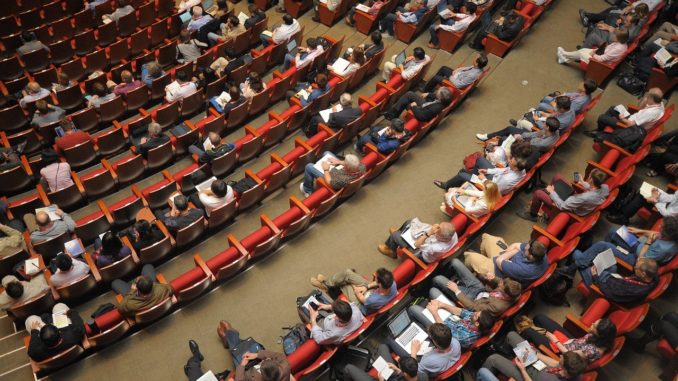 WINNIPEG, MB
In a letter sent home to every member this week and a stirring plea from the pulpit this morning, Pastor Bob is encouraging his congregation to be "totally spaced out" in church.
"The more spaced out you are the better," said Pastor Bob. "6 feet, 8 feet, 10 feet. Please make sure you're completely spaced out on Sunday morning."
Many in Pastor Bob's congregation eagerly obliged the unusual request.
"It's a good thing they legalized the stuff," said local church-goer Eleanor Froese. "Let's just say my coffee is a lot more potent than usual. And you should see what Mrs. Kroeker put in those brownies."
With everyone at West East Side Mennonite completely spaced out this morning, the service took an unusual turn.
"I've never heard the worship band play Jefferson Airplane before," said Mrs. Froese. "Maybe I shouldn't say this, but I enjoyed the morning service for first time in decades."
West East Side members say they're really happy to follow the new instructions, noting that it's normally just the pastor who's spaced out on Sunday morning.