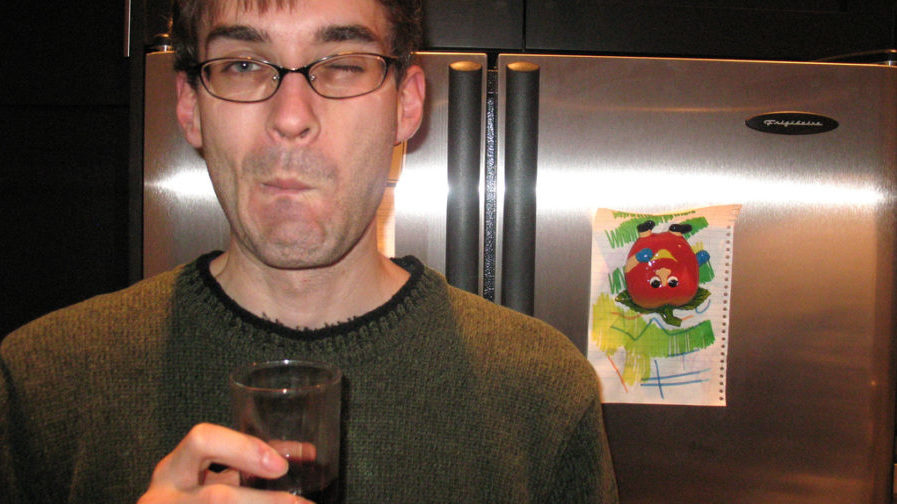 GRETNA, MB
After eating 37 pieces of intensely sour rhubarb platz, local man Cornelius Thiessen has been hospitalized with what doctors are describing as "irreversible damage to his facial structure."
The contest is an annual tradition in Gretna, as contestants seek to outdo each other in consuming rhubarb platz, which is normally supplemented with the pleasant sweetness of strawberries. This year, however, area baker Maria van Vogt was a little stingy on the sugar and fruit, leaving the platz with the strong astringent tang of slightly cooked rhubarb.
"We're hoping he can recover some of the motor function in his mouth with a few years of intense rehabilitation," said Dr. Lewis of the Regional Medical Centre. "If not, we may have to do surgery to try to restore some semblance of a normal non-puckered face."
Thiessen began to lose function in his face after about five or six pieces, but with Eberhard Waldner close on his trail, he was sent into a frenzy and continued to scarf down piece after piece long after Waldner had bowed out of the contest.
The Canadian Association of Rhubarb Platz Makers, based in Morden, issued a statement calling the reports of Thiessen's affliction "greatly exaggerated," and noted that "our bakers are renowned for finding a perfect balance of sour and sweet and this one incident does not reflect the skills of the vast majority of our members, who are competent and proficient platz-makers in every respect."
Thiessen was completely unable to comment due to his severly misshapen face.
(Photo Credit: by Simon Law/CC)