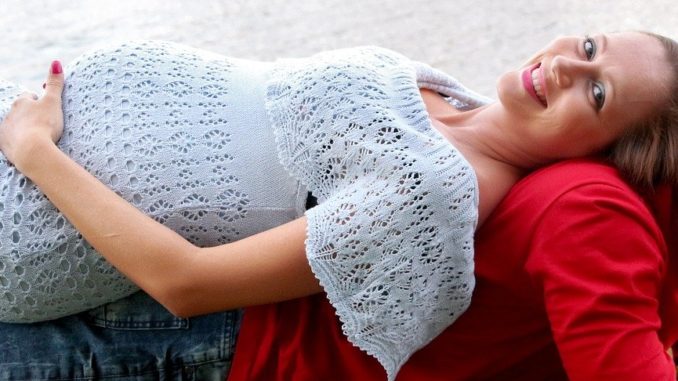 GOSHEN, IN
No sooner had the wedding thank you cards been mailed out than newlyweds Eleanor and Dan Bauman were inviting their friends over to celebrate the birth of the newborn child Peter.
"Dan and I are very excited to announce the imminent arrival of our new bundle of joy," said Eleanor. "I'm not sure how it happened, but he should be arriving by the end of the year."
The announcement had horrified friends and relatives "crunching the numbers."
"Wait a minute. They got married in September, right?" said Mrs. Yoder. "Let's see. September, October, November, December … That's not even possible."
Gosheners were totally baffled as to how the Baumans could be expecting a child so soon, but figured there just must be something in the water.
"I sure hope we don't have a Christmas baby," said Eleanor. "I know how hard it can be on kids to have a birthday so close to Christmas."
Nevertheless, Gosheners are absolutely convinced this must be one of those virgin births they've all heard so much about.