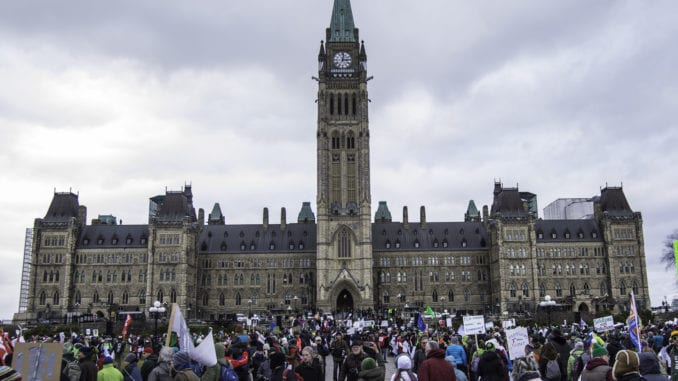 OTTAWA, ON
Thousands of Mennonite 'Yerbaheads,' as they call themselves, set up their lawn chairs on the steps of the Canadian Parliament buildings today to celebrate 420. Mr. Johan Dueck came all the way from Friedensfeld out in Yantsied to get together will his fellow yerba drinkers.
"Every year we do this, but this year I thought it was special," said Dueck, sipping on some choice Parajito. "This year they're finally legalizing yerba!"
In addition to sipping yerba out in the open, the Mennonite 420 celebrations also include knacking zoat in the Senate chamber and rubbernecking at all the Englisher tourists.
"This is our last 420, so it's also our biggest," said Dueck. "There are more people from Vankla here than at the Morden bar on a Friday night."
There was initially some concern about second-hand yerba mate, as the bombillas were seen being passed from person to person, but after a brief investigation, authorities concluded that it was all okay since they were all relatives anyone and therefore "had the same germs."
"All my frintschoft are here: Peter, Annie, Klaas, George, Benny, Reverend David, Nettie, Agnes, both Sarahs, even the illegitimate Friesen cousins we don't really talk about. Everybody's here!" said Dueck. "We don't agree with Justin Trudeau about a lot of things, but we're sure glad he's pro-yerba!"
(photo credit: Michael Swan/CC