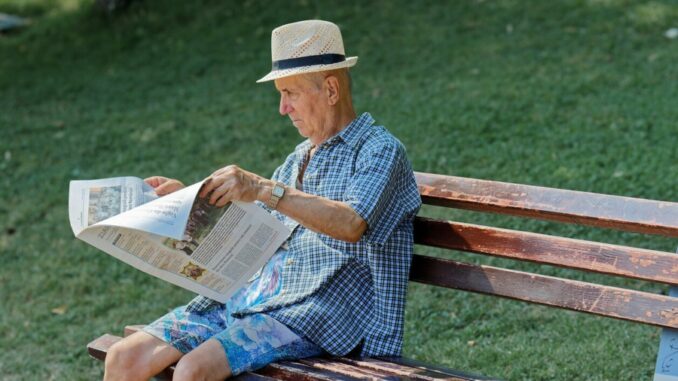 STEINBACH, MB
Steinbach resident Mr. Unrau was enjoying a lovely afternoon at KR Barkman Park, paging through The Carillon, when he flipped to the opinion page to read Michael Zwaagstra's take on the latest hot button issue.
"Oba nay! Waut de hunt!" proclaimed Unrau, in complete disbelief over what he was reading. "Martha, come look at this what this young benjel is saying now!"
Unrau was really upset over Zwaagstra's apparent support of a program to keep young people off knackzoat, not to mention Zwaagstra's continual campaign to bring back the rote memorization of the Complete Works of Menno Simons.
"As soon as I saw that column I immediately ambled over to my computer and had Martha type up my angry letter to the editor," said Unrau. "I just hope I beat Dennis Hiebert to it."
After crafting his 10-point rebuttal of Zwaagstra's column, Unrau plans to go back to the park where he and Martha will spend the afternoon in tears reading the obituaries and also Ted Falk's column.