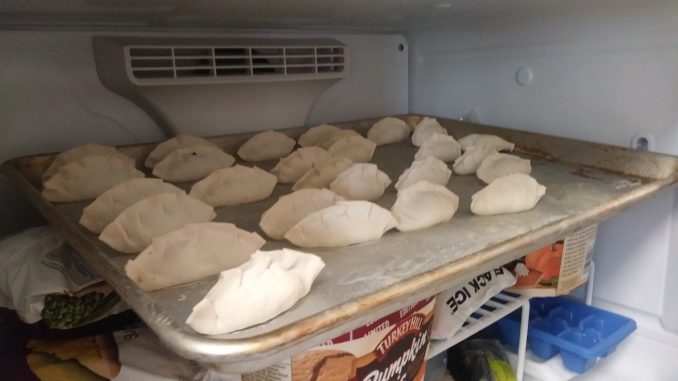 ROSENORT, MB
Grandma Dueck of Rosenort spent her entire weekend making space in her freezer for the new Pfizer vaccine, which she heard requires super low temperatures that only a Mennonite grandma's freezer can support.
"I thought it would be a good way to earn some extra cash," said Dueck. "The kids aren't coming to visit these days anyway, so I might as well clear up some space."
Dueck plans to rent out room in her freezer to Pfizer, Moderna or even Mrs. Kliewer who's always looking for extra space to store her glums vereniki.
"I'll have to clear out some of this frozen green bean soup," said Dueck, "but I think I could fit a few vials below the zwieback or maybe even in between the meat buns. Those have been in there since the 1980s anyway."
Reports indicate that Pfizer is quite keen on renting space in Rosenort freezers.
"If those women can keep borscht nice and fresh for thirty years, I have no doubt they can store our vaccines without any trouble," said William Pfizer. "Plus, who doesn't want a bit of bay leaf and allspice in your vaccine?"
Mrs. Dueck plans to charge $20 a square foot, which is the same price her Henry is charging to store the church's over-supply of unconsumed Welch's grape juice in his shed out back.
(photo credit: Ken Mayer/CC)