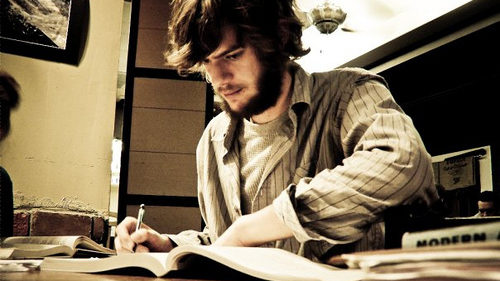 ALTONA, MB
"It seems we've been duped," said Altona MEMBCM board chair John B. Friesen. "We never would have hired Pastor Jim had we known he was actually a highly-trained and educated individual."
Friesen is referring to recent allegations that Pastor Jim may have received a Master of Divinity degree from a well-regarded Canadian seminary.
"He seems to have left that detail off his resume," said Friesen. "We're consulting our legal team to see if there's some way we can terminate him for deceptive practices."
Friesen says his church has had a long-standing tradition of hiring pastors who know little to nothing about the Bible.
"At most we'll allow a Bible School diploma – and even that is pretty iffy – but once they get into Seminary, well, that's just too much education for a Mennonite pastor," explained Friesen. "Seminary seems to give these pastors the idea that they know more about Scripture than us church elders with a grade eight education."
Friesen said in the entire history of the MEMBCM church they've never once hired a pastor who had any knowledge of Greek, Hebrew, Biblical criticism, exegesis, the history of the church, hermeneutics, theology, or anything else that might give them an advantage over the elder board.
"As far as I'm concerned, Pastor Jim has got to go!" said Friesen. "He's far too qualified to be our pastor!"
(photo credit: by mer chau/CC)