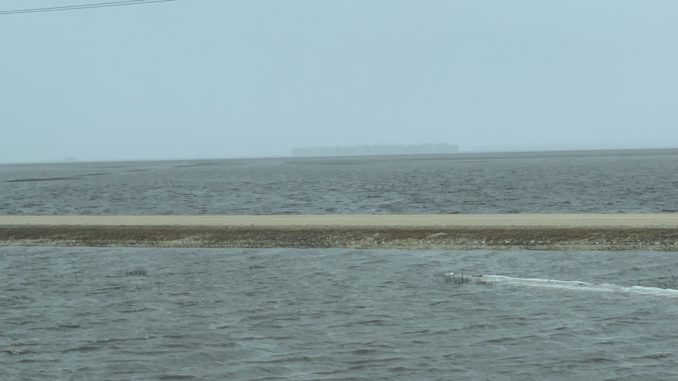 LORETTE, MB
The province of Manitoba has recently declared a gravel service road next to the Trans Canada Highway near Lotette as "Confederation Bridge West" after recent rain storms.
"This gravel road surrounded by water on both sides is the final link between Winnipeg and various rain-drenched farms," said spokesperson April Showers. "We believe it will finally unite the country from east to west and on into Mr. Plett's corn field."
Like its eastern counterpart, travellers who wish to use the bridge are asked to pay a small toll of three bags of sunflowers seeds and a pair of rubber boots.
"We know many folks will traverse the bridge in PEI this summer to see the landscape of LM Montgomery," said Showers. "While here we expect lineups to see the self-published diaries of the Rempel family."
Confederation Bridge West opened this past week and plans to stay open throughout the summer or until the first snowfall early September.