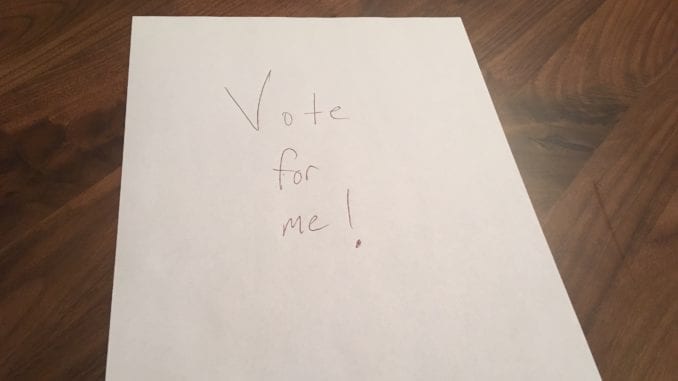 KLEINESCHANTZENBERG, SK
After a vigorous campaign that involved getting a name on a ballot and laying about on a desk for the next six weeks, the local Paper candidate is hoping for your vote on Monday.
"I've haven't knocked on any doors or showed up at any events," said the piece of paper, "but, for a reason that even I cannot explain, I'm asking for your vote."
The Paper candidate has outlined its policy in great detail and is hoping to attract many a voter on election day.
"Everyone else is talking about cutting health care or cutting infrastructure, but I'm not going to make any bold promises I can't keep," said the piece of paper. "Instead, I offer you only one type of cut – paper cuts!"
Voters seeking an alternative to mainstream parties, should consider marking their X for a Paper candidate near you.
"I trust I can rely on your vote," said the piece of paper. "Paper candidates are a growing phenomenon, and, let's face it, in most cases a piece of paper like me is the best choice you've got."
A recent Ipsos survey shows a ream of 8 1/2 x 11 now leading and predicted to win at least a minority government.