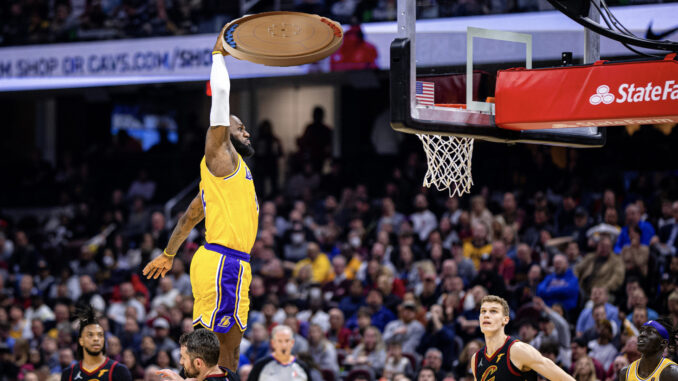 LOS ANGELES, CA
Moments after setting the NBA All-Time scoring record and solidifying his place as the GOAT of basketball, LeBron James decided to retire from the sport to take on the greatest challenge of his athletic career: crokinole.
"There was nothing more for me to prove in the sport of basketball," said James, practicing his flicking. "It's time to take on the Kroeker boys of Kleefeld."
James will be spending the next six months honing his knispbrat skills at the Yellow Waters Manor in Gruenfeld before going pro later this year.
"I've scored over 38,000 points in my NBA career," said James. "I think it shouldn't take more than a few weekend tournaments in the MB church basement to match that."
James is especially looking forward to the fact he can get 20 points a flick vs. the 2 or 3 per shot in the sport of basketball.
"I'm hoping to retire as the GOAT of crokinole," said James. "And once I've conquered that I'm moving on to horseshoes."
The Kroekers of Kleefeld are already shaking in their boots, worried that they might soon be dethroned and have to sleep in the hayloft with the other crokinole tournament runners-up.
(photo credit: Erik Drost and Alessio Sbarbaro/CC/modified)