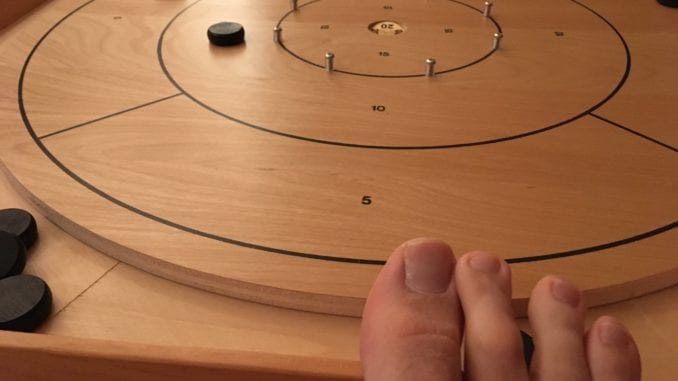 SASKATOON, SK
Young married couples in small towns all around the Saskatoon region have grown tired of the same old crokinole games on Saturday nights and have decided to add their own twist known as stripsbrat.
"It was time to spice things up a bit," said Mrs. Wiebe. "There were only so many times I could play the regular knipsbrat without losing interest. This new strip version really makes it interesting!"
Wiebe says her husband Earl has shown a dramatic increase in his knipsing skills ever since this new version was introduced.
"He's hitting tens and fifteens like I've never seen it before," said Wiebe. "And you should see what happens when he nails a twenty!"
Wiebe says stripsbrat is very easy to play, though she warns couples to makes sure to account for all knipsers at the end of each match.
"I'm not sure where they're going," says Wiebe, "but every time we play we seem to lose a few knipsers."