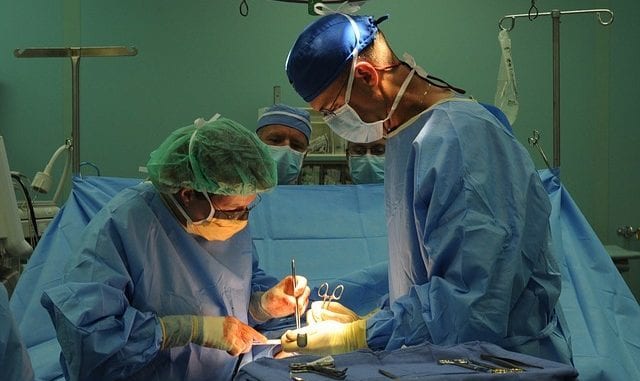 LINDEN, AB
Due to decades of wearing uncomfortable shoes that were just too small for her, Grandma Peters, 83, of Linden, has had to undergo more than a dozen bunion surgeries in the past few years. The procedure had become somewhat of a routine for Mrs. Peters. That is until this past Friday when things did not go as expected.
"Oba, nay, I think they got the charts mixed up yet," said Grandma Peters. "I had rolled down by brown nylons and was all ready for surgery, but the doctor seemed to pay no attention to my feet at all."
Soon thereafter Grandma Peters was supplied with a copious amount of sleeping gas, and when she woke up from the surgery she was a transformed woman.
"All my life I've been a 28 C, but when I woke up I was sporting a pair of 42 double Ds," said Peters. "Oba, these things are inconvenient for a woman my age, especially with the condition my back is already in…"
Grandma Peters was initially embarrassed to show up to the family gathering on Sunday as she truly had nothing to wear, but after a quick shopping spree at the local MCC store, she made her presence known.
"Jauma Lied, what on earth has happened to you!" said her daughter Ruth. "I think we need to get you back to the hospital pronto!"
However, Grandma Peters was not about to go through surgery again.
"It's the hand I was dealt," said Grandma Peters. "There was a mix-up, but it was meant to be. I'm just curious to see the state of that other woman's bunions."