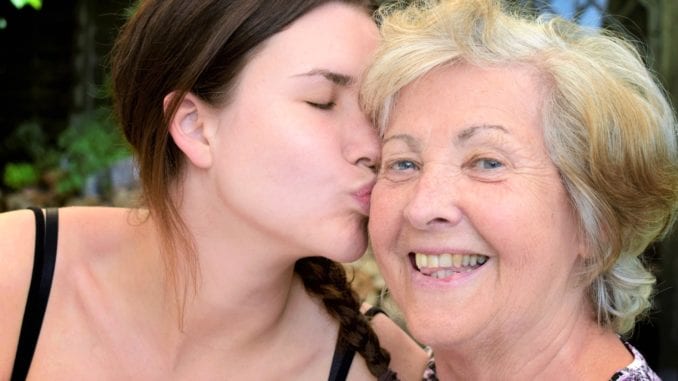 BLUMENORT, SK
Emily Wiebe, 20, and Patrick Penner, 19, have been dating since they first met in period 5 History a couple years ago. Now things are getting serious and they decided they better pay a visit to Grandma Wiebe who "has all the books."
"Oba, usually they visit me much sooner before they get too emotionally attached," said Grandma Wiebe, "but to each his own. Now let's see here. Where is that Wiebe book?"
Grandma Wiebe scoured the book to find any mention of young Patrick Penner.
"I know he must be in here somewhere," said Grandma Wiebe. "I'll be very disappointed if I don't find some kind of relation."
Emily, though, was pretty eager to get things moving and encouraged Grandma to just give the book a quick skim.
"As long as he's not a first or second cousin, we should be okay," said Emily. "Let's get this show on the road."
After a cursory glance at the Wiebe book, Grandma could not find any close relation between the two and announced her stamp of approval with a molasses cookie. Young Patrick wolfed down the cookie, figuring that meant the coast was clear.
"Not too fast there, jung," said Grandma Wiebe. "You really should go over to Mrs. Penner's and check her books, too!"
The couple reluctantly walked a few doors down at the manor to pay a visit to Patrick's grandma, too, and, as of press time, are still waiting the results of Grandma Penner's genealogical research.