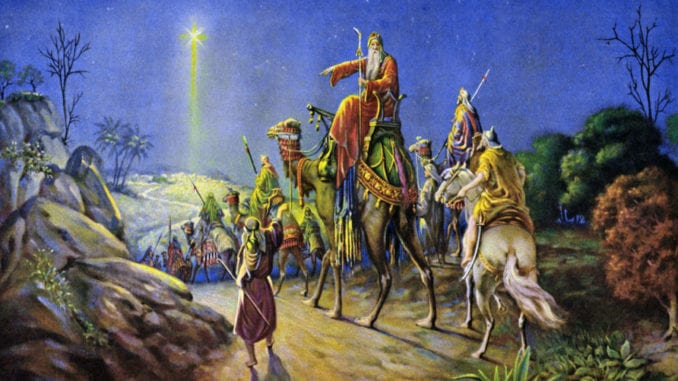 BETHLEHEM, JUDEA
The fourth wiseman, Peter Wiebe, who followed the star all the way from the East Reserve, was apparently turned away at the entrance to Bethlehem this week for bringing the dry chalky substance known as halva.
"We can always use more gold, frankincense and myrrh, but why anyone would think halva is an appropriate gift is behind me," said Joseph. "Next thing you know they'll be bringing Thrills Gum and plumi moos."
Mennonites have been known for making "treats" out of stuff that ordinary people find utterly repulsive.
"We always fought over the chicken livers as a child," said Peter Wiebe. "And, halva? Well, that was something truly special. Only if we had been really good during the year were we allowed to chow down on that dry paste of unknown origin."
Peter Wiebe is considered the wisest man in Friedensfeld after successfully curtailing the youth group's effort to hold a movie night in the church basement.
"I told them, "it just wasn't right yet," and after that I was declared a wiseman and sent on my way to Bethlehem, halva in tow," explained Wiebe. "I honestly don't know why they rejected my gift. Oh well, their loss is my gain."
Wiebe was reportedly seen binge-eating halva with locals at a Jerusalem hotel later in the day.
(photo credit: Waiting for the Word/CC)