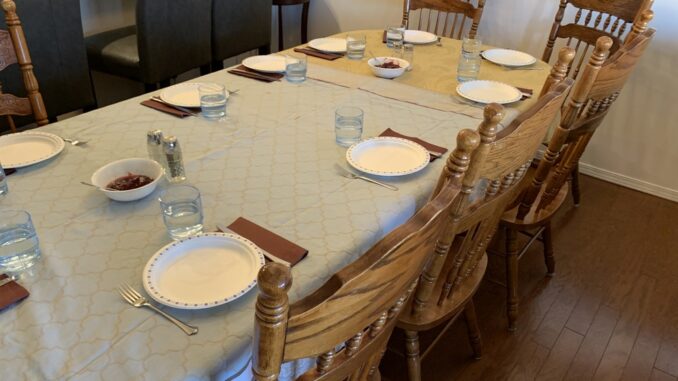 CARMAN, MB
The Hiebert family of Carman were all raring up for their first non-illegal Thanksgiving dinner in three years, when Taunte Helen's failure to preheat the oven caused such a long delay that they all just decided to "hang it all yet once" and go to Chicken Chef.
"Jauma, we got here at 12:30 and the turkey wasn't even in the oven yet," said Lina Hiebert. "I told Helen she needed to set it at 350 or 375 but she was too busy Zoom chatting with one of the Funk brothers all morning."
By 2 o'clock the Hiebert children were getting hangry and out-of-control and the Hieberts knew they had to take action and quick!
"Liza was swinging from the chandeliers and David, Johan, and Abe had soiled three pairs of slacks each," said Lina. "It was time for Chicken Chef!"
The clan loaded up three minivans full of children and drove on over to the restaurant where, thankfully, the after church crowd was just leaving and there were a few spare tables.
"We left Helen back home with the turkey," said Lina. "Hopefully it will be done in time for supper. In the meantime we'll just enjoy our delicious Chicken Chef!"
When the crew arrived back later that afternoon they found that Helen had been meddachschloping the whole time and the turkey would not be ready until around Christmas sometime.