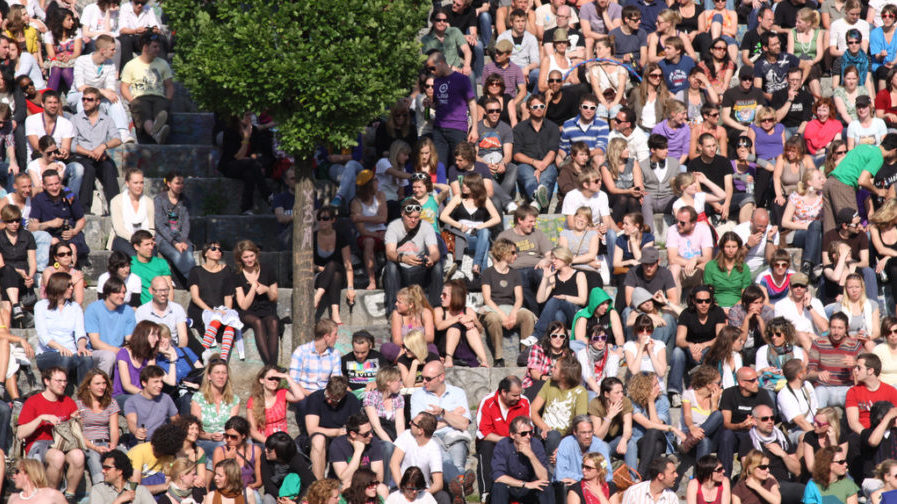 STEINBACH, MB
According to local historian Johan R. Vogt, the romantic relationships established at Penner Foods during the 60s, 70s, 80s, and 90s have resulted in over 100,000 children. Penner's Children, as they call themselves, will gather for their tenth annual reunion picnic this summer.
Event organizer Dawson Wiens, now living in Toronto, says it's nice to come back to Steinbach once in a while.
"With all the grand-children and great-grandchildren of Penner Foods employees, it's close to a million people," he explained, "so hotel rooms are going to be hard to come by."
The Penner Foods diaspora are scattered across the globe, and have booked up rooms as far away as Kenora, Ontario and Grand Forks, North Dakota.
"I'm glad I don't have to sleep in my truck," says Robert Doerksen. "It's a bit of a drive, but it'll be worth it to meet up with all these lovely former Penner Foods employees and their bountiful offspring."
Doerksen, himself a son of Penner Foods employees, met his wife Elma (Peters) at the store in the early 70s.
"There was just something about the way she bagged those groceries," says Doerksen. "I couldn't resist."
Although Elma passed away in the early 2000s, Doerksen still comes to these annual get-togethers.
"It's nice to reminisce about the old days. Stocking shelves. Pinching fruit. Shovelling snow out of the parcel pick-up lane," remembers Doerksen. "But, most importantly, hot passionate romance next to the formavorscht."
Doerksen plans to place a stone in Elma's memory in the current Sobeys parking lot where Penner Foods once stood.
(photo credit: by hsingy/CC)