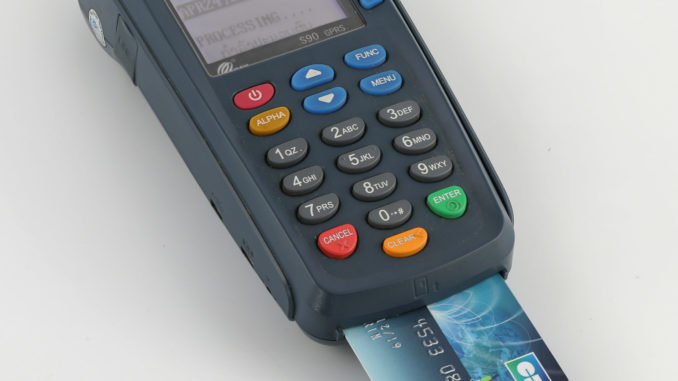 WINKLER, MB
Mr. Goertzen enjoyed his lovely meal of schnitzel at Ralph's German Restaurant this afternoon, but was paralyzed with fear when the debit machine came to the table and he was presented with various tipping options.
"They've got the pre-sets in there. 10%, 15%, 20%," exclaimed Goertzen, his hands still shaking from the experience. "What's a Mennonite man to do?"
Goertzen scrambled to find the "custom tip" option, but was far too flustered to locate the right button.
"I think it's…oh, it this orange button? What am I doing here? Can somebody help?" said Goertzen. "Na, oba, how does this thing work yet?"
In the end Goertzen just picked the middle option of 15%, which made him the biggest tipper in Winkler history. Goertzen will be undergoing counselling to overcome his fear of debit machines.
(photo credit: Basile Morin/Wikicommons)