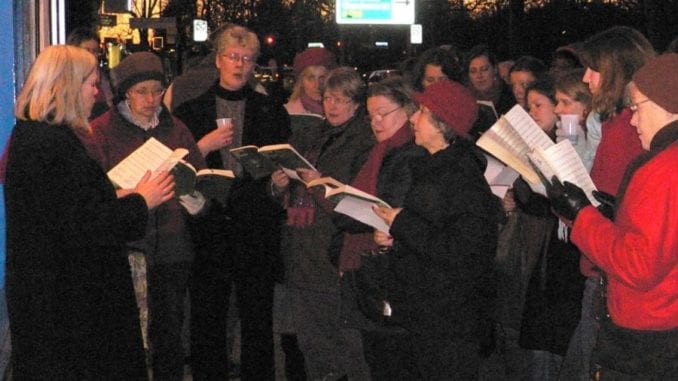 BLUMENORT, MB
A well-meaning but slightly disoriented Mennonite woman accidentally sang the men's part during a Christmas caroling event this past week.
"I'm really sorry," said Mrs. Giesbrecht, 84, of Blumenort. "I've sung that song a thousand times, but I just got a little mixed up there. I'm truly truly sorry."
Giesbrecht was part of a door-to-door caroling event in the Blumenort area. The song started off just fine with the ladies beautifully singing "let earth receive her king. Let every heart prepare him room." However, things went awry when her fellow ladies sang "and heaven and nature sing," but Giesbrecht chimed in with the men's echo part in her warbling soprano voice.
"It just didn't seem right," explained fellow caroler Carolyn Reimer. "That 'heaven and nature part' has to be in a deep bass voice, or at least a baritone. Mrs. Giesbrecht threw the whole thing off."
The tragic rendition of the holiday favourite has put a bit of a damper on the Christmas season for one Blumenort family.
"I feel bad for Mrs. Giesbrecht. She must be completely embarrassed," said Reimer. "But I feel really awful for the poor Loewen family who came to the door and had to stand there and listen to it."
(photo credit: Herry Lawford/CC/modified)