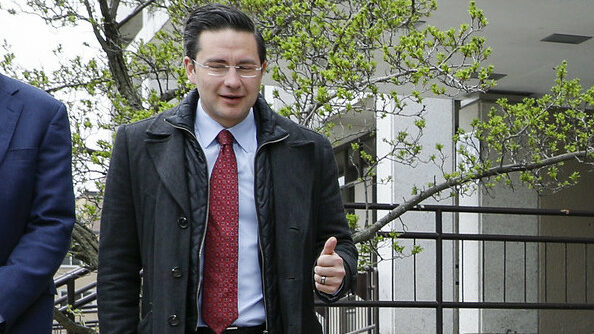 ABBOTSFORD, BC
Residents of Abbotsford, BC, were concerned this week after it appeared that Conservative leader Pierre Poilievre was mounting a campaign to defund their local Mennonite Bible college, the CBC.
"Oba, waut de schissjat is going on there with that Pierre," said Mrs. Janzen of Abbotsford. "I guess he's got something against us MBers in BC. I know he's from Alberta and so he's probably Holdeman or Kleine Geimeinde or something."
Janzen says the CBC is a fine upstanding school and deserves to be fully funded.
"All of my grandkids go there. My great-grandkids, too," said Janzen. "I've got two in Biblical Studies, one in Outdoor Leadership, and another one in the QUEST program, so I know what I'm talking about. As far as I'm concerned, Pierre can take all this 'defund the CBC' stuff with him back to Calgary where it belongs!"
Poilievre later clarified he didn't intend to fully defund the CBC, but only the English-language programming.
"Oba nay! To my knowledge, the CBC hasn't offered courses in Plautdietsch since the 1930s," said Janzen. "Good luck finding a Low German speaker around here who can teach the Applied Leadership program!"
Janzen is already launching a soup and pie fundraiser to make up for Poilievre's planned cuts to the CBC.