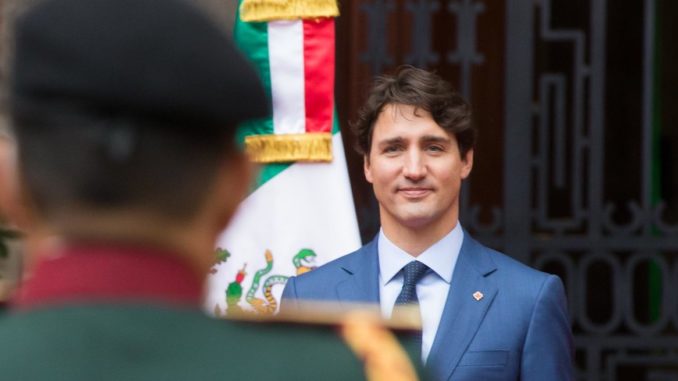 OTTAWA, ON
Exactly twenty years after Nickelback's first big hit "How You Remind Me" rose to the top of the charts around the world, Canadian Prime Minister Justin Trudeau has issued a formal apology to music lovers around the globe.
"This is hard–real hard–but it needs to be done," said Trudeau, with tears in his eyes. "I'm sorry, world, for giving you Nickelback. After decades of great Canadian bands like Loverboy and, umm, Crash Test Dummies, and umm Corey Hart, we unleashed Nickelback on you. But, you know, we've really improved since then, haven't we? Justin Bieber? That's better, right? I think…"
Of all the things that Canada should apologize for, Trudeau felt that Nickelback was at the top of the list.
"I can't honestly think of anything else we've done wrong in the history of this country," said Trudeau. "Nickelback and that's it."
Meanwhile, the band is being hailed as heroes in Canada's Mennonite community.
"I just found out Chad Kroeger has Mennonite ancestry*," said Mr. Kroeker. "Looked him up on Grandma's Window even. We're frintschoft!"
Upon finding out that Nickelback was Mennonite, all the Mennonite who burned their rock albums twenty years ago, quickly repurchased "Silver Side Up."
"These guys are literally the most famous Mennonites in the world," said Mr. Kroeker. "And rock musicians to boot. Oba nay!"
Nickelback, who has sold fifty million albums worldwide, was reportedly completely unperturbed by the Prime Minister's announcement.
*editor's note: this is actually true.
(photo credit:Presidencia de la República Mexicana/CC)