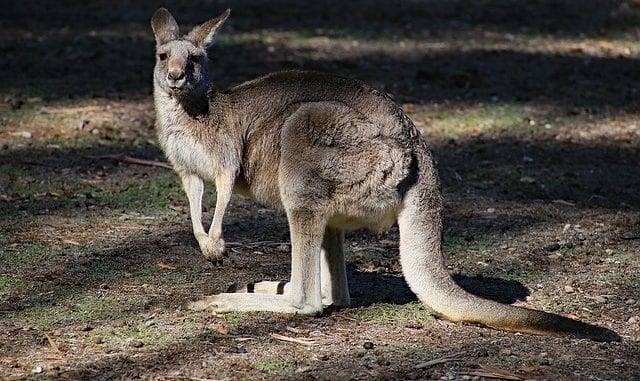 MELBOURNE, AUSTRALIA
First time travellers Robert and Martha Loewen of Altona found that they had wandered a little too far into the outback during a recent visit to Australia. Lucky for the Loewens, they found a friendly kangaroo who was more than willing to give them a ride back to Melbourne.
"Oba, that kangaroo showed up just in the nick of time," said Martha. "If it weren't for that kangaroo and her generous pouch we may have been lost and fending for ourselves in the outback for months!"
The Loewens, who are celebrating their 40th wedding anniversary this year, had been planning this trip to Australia since the mid-1980s.
"The 80s were a great time for Australia. Crocodile Dundee was a such a persuasive film," said Martha. "We wanted to wait until our kids were all grown up, though, so that there was no risk of a dingo eating them."
When the Loewens arrived back at the hotel they showered off for a good hour before heading to a nearby pub and ordering a Fosters lager.
"We're as far from Altona as we can possibly be," said Martha. "So, I'm pretty sure no one back home will ever find out about this."