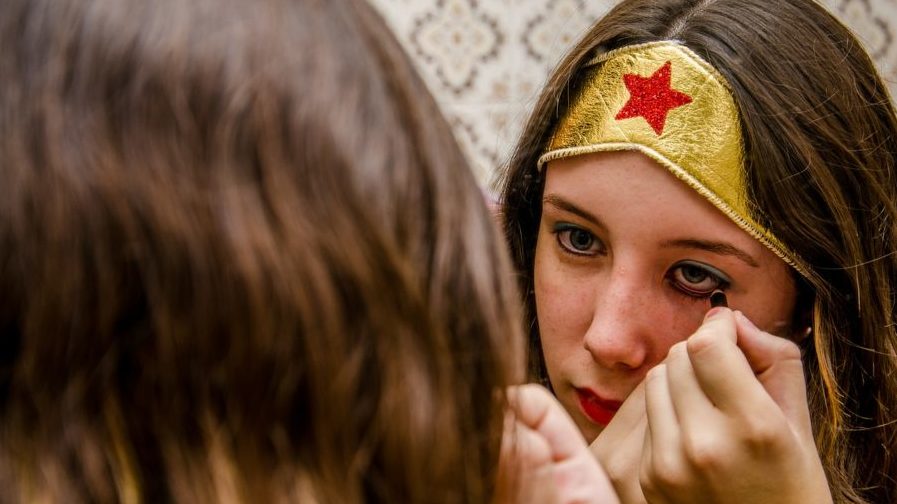 ROSENORT, MB
For years millions of people have puzzled themselves about the true identity of the tiara-wearing woman who rounds up villians with the Lasso of Truth and defends the helpless with the power of her magic bracelets. As it turns out, the aptly named 'Wonder Woman' is actually a 20-year-old CMU student from Rosenort named Rebecca Wiebe.
"I figured with this new movie coming out, it was time to reveal my true identity," said Wiebe. "Yup, it's true, I'm Stan and Sarah's daughter from that dairy farm three miles outside Rosenort."
From a young age, Wiebe grew up milking the cows at very early hours, rough-housing with her annoying brothers, and challenging the archaic gender roles in her local Mennonite church. Today, she uses her powers to defeat the powers of evil in the DC Universe.
"I'm still a pacifist at heart," explained Wiebe. "You'll notice I spend a lot of time deflecting bullets rather than shooting them."
Since her true identity was revealed, Rebecca Wiebe (aka Wonder Woman) has inspired countless Mennonite girls to demand equal treatment within the church, much to the chagrin of more than a few elders.
"Oba, this Wunda Frü must be stopped before she overturns the very basis of our outdated patriarchal society," said Elder Plett. "My self-esteem and totally unwarranted stature in the church depend on it!"
Elder Plett's threats were completely ignored by both Rebecca Wiebe and every single Mennonite woman in Rosenort…and there was not a thing he could do about it.