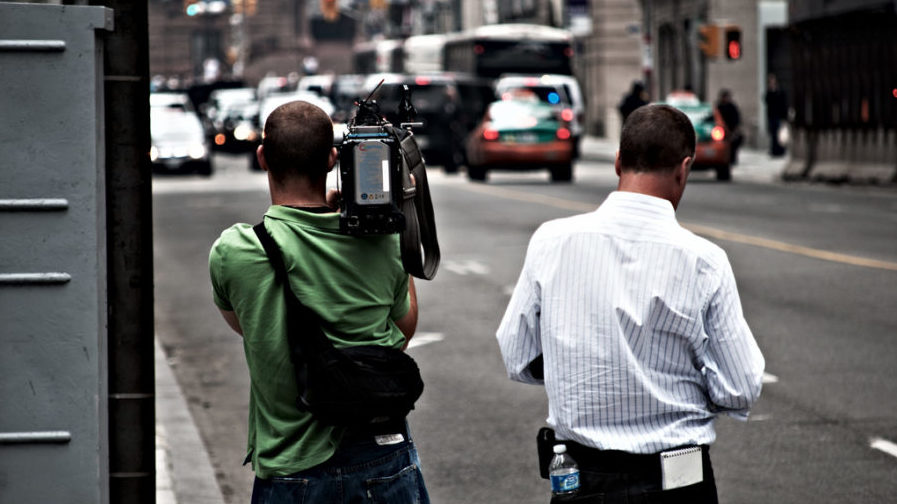 WINNIPEG, MB
Always looking for an entertaining story that paints Steinbach with a wide brush, media outlets from the provincial capital have issued an open casting call for any Steinbachers willing to go on record saying really ignorant stuff.
"There are plenty of Winnipegers who believe outrageous things, too," said newscaster Bertrand Johnson, "but that's not an interesting story. It's all about Steinbach. After all, the whole country picks on us here in Winnipeg, calling us the 'murder capital' or 'Winterpeg' or 'the most racist city in Canada' or whatever, so, it's only natural that we find some small city in southern Manitoba we can depict as really backward so that we can feel better about ourselves. Anyone out there want to give us a hand?"
Winnipeg media has been out in force in Steinbach this week seeking comment from people in local coffee shops or sitting on a bench at the mall. They're looking, specifically, for people who will say something particularly provocative.
"The key is persistence. If you sit around the coffee shop and ask enough people you can always find a few people who will say some pretty wild stuff," explained Johnson. "Once I get a good quote I can throw it on the evening news with the label 'Typical Steinbacher' and Winnipegers will eat it up. It's great for ratings."
Johnson began this evening's story with an establishing shot featuring the windmill at the local village museum, followed by some edited quotes of a 50 year old woman who believes that mouth breathing is a sin and a 32 year old man who thinks the world will end on June 25th.
"To be honest, Steinbachers are really lovely people, but, you know, I've got a job to do," said Johnson. "My main job is making Winnipegers feel good about themselves when they tuck into bed each night."
(Photo credit: by Aramil Liadon/CC)