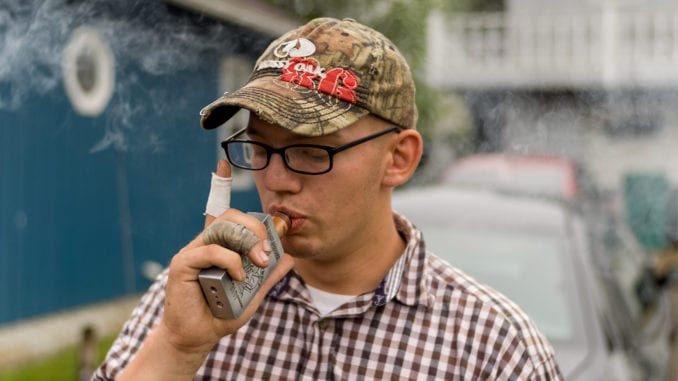 WINKLER, MB
Mennonites across the Pembina Valley have been swapping out their cigarettes and yerba tea for rhubarb-flavoured e-cigarettes. Health officials, however, worry the trend might catch on with non-smokers as well.
"Oba, when they start offering flavours that appeal to Mennonites, I start to get worried," said Dr. Peters. "They've got three different variations on rhubarb alone: raw rhubarb, rhubarb dipped in sugar, and rhubarb platz. I'm really concerned about the impact this will have on our Mennonite young people."
Seven Mennonite youngsters were caught vaping behind the old Friesen barn on Friday night.
"And they were doing the straight raw rhubarb flavour!" proclaimed Peters. "What is this world coming to? That stuff is so sour! It's the harshest stuff!"
Health authorities warn Mennonites that e-cigarettes have the same health risks as regular cigarettes.
"Just because it tastes like grandma's strawberry rhubarb pie doesn't mean it's safe to smoke," said Peters. "I'm just glad they haven't invented a waffle with white sauce-flavoured vape."
Of additional concern to health workers is the fact that the puckered faces caused by the tart flavour of the rhubarb apparently cause a higher percentage of smoke to be drawn into the lungs.
"If you're going to smoke rhubarb, at least have it with platz," said Peters. "I wish people would abstain altogether, but I know no one can resist a good hit of rhubarb every now and then."
(photo credit: rpavich/CC)