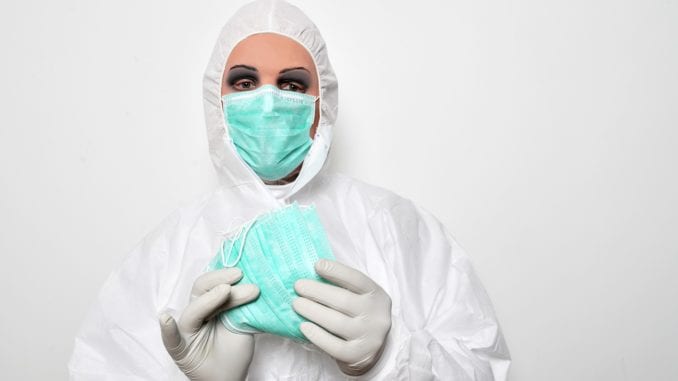 BLUMENORT, MB
"Well, I guess, we're finally on the map," said one mask-wearing Blumenorter. "It wasn't the way to do it, but at least now Winnipeggers will know we exist."
After days of negative publicity, the village of Blumenort announced a public relations team consisting of a whole  bunch of nurses wearing hazmat suits.
"For years, Steinbach's been getting all the bad press in the Winnipeg papers," said one hazmat-wearing nurse. "I guess it was only a matter of time before someone here would royally mess up, too."
Residents of nearby Steinbach were happy to see the negative publicity pointed somewhere else for once.
"I'm hoping this'll start a trend," said Steinbach resident Mr. Penner. "Maybe Winnipeg reporters will finally realize that they don't have to drive all the way out to Steinbach to find a story. Blumenort should suffice."
Blumenort residents, meanwhile, are hoping that someone in Winkler does something really stupid in the next couple days so that the media attention moves on to someone else.