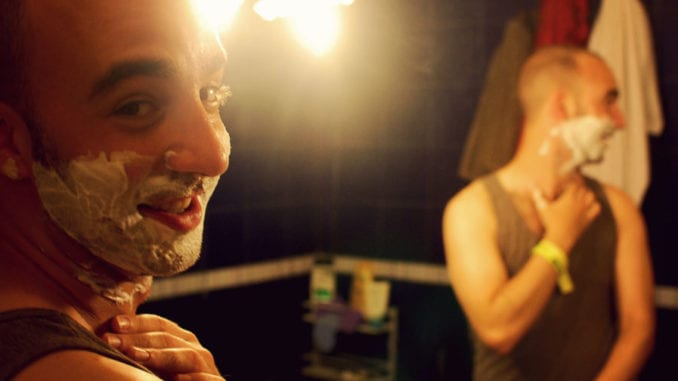 WINNIPEG, MB
Custodial staff at Winnipeg megachurch, Waters of Blessing, were shocked to find a man in a state of undress curled up in the corner of the men's room on Tuesday night.
"I found it strange that the same stall was always occupied," said Peter Wheeler, head custodian at the church. "But what can I do? I like to give people their space when they're on the can."
Tommy Peters, who is now claiming squatters rights, says he first entered Waters of Blessing during a worship night back in 2007 and decided he would make the third stall in the downstairs men's room his new home.
"Whenever someone would knock I would just say, 'there's someone in here,' and they would apologize and run away," said Peters. "Before the church, I used to live in the Legislative Building downtown. It works there, too."
Peters says he sometimes peaks his head outside during the Sunday morning services, but for the most part is a homebody.
"They've got pretty good wi-fi here," said Peters. "It's not a very welcoming or observant church, but that's probably because they're distracted by the strobe lights."
Peters plans to fight for his right to stay at Waters of Blessings in court.
"If I don't win my case," said Peters, "I'm going to try sneaking into the pastor's office during a baptismal service. I hear he's got a really nice restroom."
(photo credit: Gordon Anthony McGowan/CC)