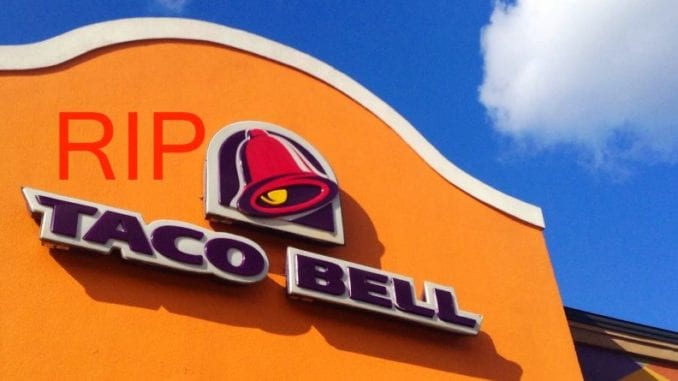 STEINBACH, MB
For almost 20 years Steinbachers have flocked to Taco Bell for a taste of home in Chihuahua. It seems, however, that the new KFC restaurant will not be serving these delicious Mexican treats.
"I just can't get over it," said distraught local man Collin Unrau, 33. "How can they just close down the Taco Bell like that! I'm really going to miss those Taco Supremes."
Unrau has subsisted entirely on Taco Bell since he first discovered the Chilli Cheesy Burrito in 1997.
"It's so damn good, especially with a Dr. Pepper," said Unrau. "Now I don't know what I'm going to eat."
Unrau is planning a wake for the Taco Bell this Saturday at AD Penner Park.
"Everyone is welcome, whether you were a Taco Bell customer or not," said Unrau. "We all need to reflect on the indelible impact that Taco Bell had on our community over the past two decades."
In lieu of flowers, donations may be made to Taco del Mar.
(photo credit: Mike Mozart/CC/modified)