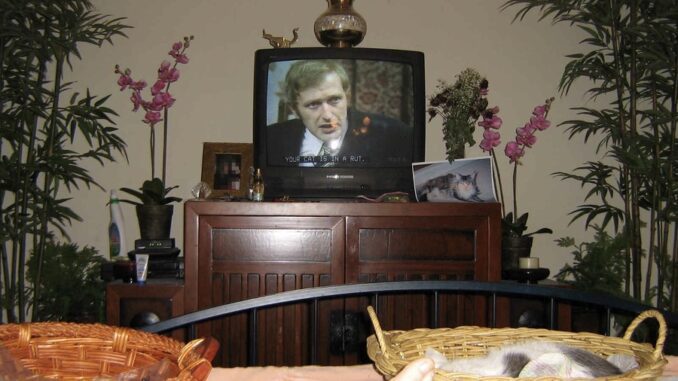 BOISSEVAIN, MB
Area farmer Pete Thiessen was ready to sit back with a couple Bud Lights  Lab Lites and watch the hockey game when he discovered that there was something wrong with his VHS tape.
"Waut de kuckuck! This looks an awful lot like the Antiques Roadshow to me!" yelled Thiessen. "I want Adam Lowry and a good quality power play, not the Rococo Revival stylings of John Henry Belter!"
Thiessen fast-forwarded a bit, but to no avail.
"Ach, this is more PBS programming from Davenport, Iowa!" exclaimed Thiessen. "Annie, where's my hockey game!"
Thiessen, who had been in the field picking rocks all afternoon did not see the hockey game and did not know the result. His wife Annie says the Antiques Roadshow was no mistake.
"I know the score of that game and my Pete doesn't need to watch it," said Annie. "It's better if he just falls asleep watching antiques being appraised."
Taping over the hockey game reportedly caused such trauma for Pete that he's insisting that he and Annie go for counselling with Pastor Dave, who Pete believes will take his side on the matter.
(photo credit: Meredith P./CC)