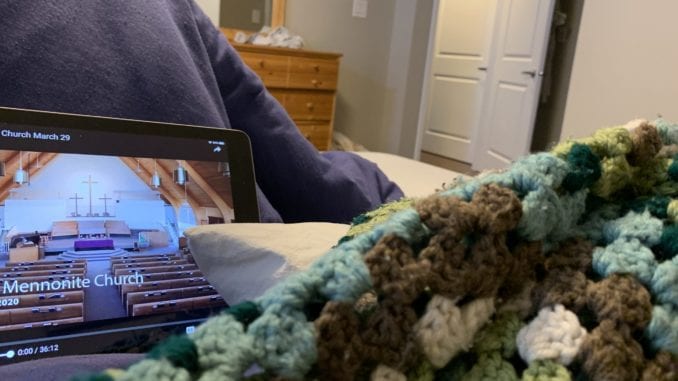 OMAHA, NE
Mr. Janzen, 43, of Omaha is quickly becoming a regular church attender now that he doesn't even have to get out of bed and take a shower in order to attend.
"Ahh, this is the life," said Janzen, scratching himself and logging onto the church website. "You know, I really think they should keep this up even after this whole pandemic thing is over."
Janzen has not attended church in years, but is becoming quite devout now that it's finally convenient for him.
"There's nothing better than sitting here in my tighty-whities and listening to Pastor Dave's verse-by-verse textual analysis of the Book of Amos," said Janzen. "Let me tell you, a Mennonite man sure could get used to this!"
Janzen was disappointed, however, when he found out that he'd have to provide his own deli meat for faspa and even had to do his own dishes.
"I'm not sure where the cutlery goes without those red labels on the cabinet doors," said Janzen. "I guess there are some benefits of going to church."
Mr. Thiessen, on the other hand, said Mr. Janzen was a real amateur and claims he's been wearing nothing but boxer shorts and a pair of suspenders to church for years.