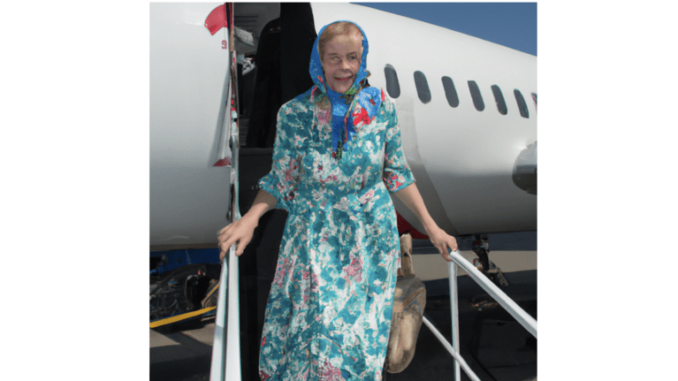 ST. CATHERINE'S, ON
Mrs. Berg of St. Catherine's, Ontario received a $606 fine after attempting to board her Air Canada flight to Kitchener this afternoon wearing all her clothes.
"Got any bags to check?" said flight attendant Lois Peters. "Oh, pardon me, it looks like you don't even have a carry-on."
Mrs. Berg winked at the flight attendant before waddling up the stairs, wrapped in four layers of flower dresses, six layers of brown nylons and, somehow, 3 pairs of white New Balance sneakers.
"I knew something was amiss, when she could barely squeeze down the aisle," said Peters. "She was sweating a lot and spilled over into the seat next to her. It was Mrs. Krahn who alerted us to the irregularities in Mrs. Berg's attire."
The plane had to make an emergency landing in Brantford where Mrs. Berg was asked to strip down to just a single flower dress and pair of nylons.
"We seized her entire travel wardrobe and donated it to the MCC," said Peters. "I hope Mrs. Berg's story will be a deterrent to all the Mennonites out there who might be thinking of trying a tactic like this. Be warned, we're onto you!"