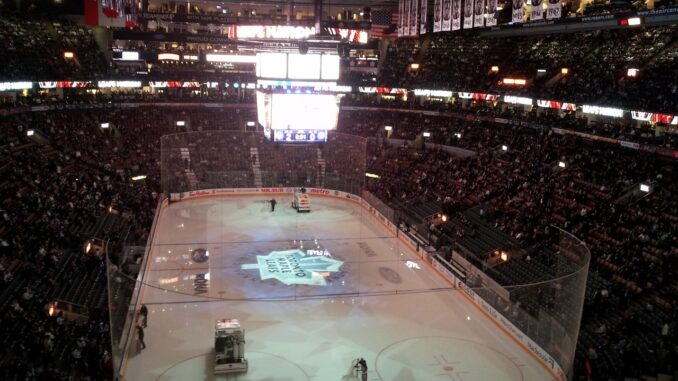 LAS VEGAS, NV
After decades without a Stanley Cup, the Toronto Maple Leafs have finally come up with a plan that will guarantee them a victory in the near future – moving to Las Vegas.
"The plan is very simple – fold the team and fire all the players," said Leafs GM Brad Treliving. "Then it's off to the desert where we'll be able to raid all the best players from all the other teams in the dispersal draft."
NHL commissioner Gary Bettman says he likes the idea so long as the team moves somewhere where they really really don't know anything about hockey.
"If they're willing to move to a southern city that doesn't care about hockey," said Bettman. "Then I'm willing to let them draft that entire western conference all star team. Except for the Golden Knights players, of course."
Bettman says he plans have a Stanley Cup in Phoenix, Houston, New Orleans, and Albuquerque, before he ever lets a Canadian team get their hands on it.
"They hired me as commissioner for a reason," said Bettman, "and that was to ruin the league and build a fan base of ignorant southern American fans who normally watch American football and drink Miller Lite."
The City of Toronto also announced plans to relocated the CN Tower to the Vegas stip.