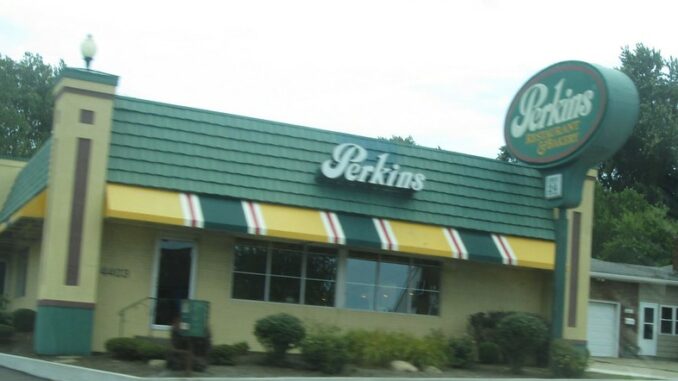 After attending a Christian punk rock show at Southdale Baptist, a group of Mennonite College and Career kids from Steinbach have decided to stop for some French Silk pie and coffee at Perkins on Fermor.
"You only live once, right," said Anne, 19, who is really hoping her distant cousin Peter will show up at Perkins, too. "I know our parents wouldn't approve of staying out at Perkins past 10 or even 11 pm, but I guess you might say we're just rebels."
The entire Perkins franchise has long been propped up by young people from southern Manitoba and store manager Diane is grateful for all the Steinbachers who show up past bedtime at her Perkins location.
"Unfortunately we're out of French Silk tonight," said Diane, "but we do have an excessively creamy Banana Cream if you're interested."
Diane said 96% of the store's revenue comes from young Steinbachers between the hours of 10 and 12.
"They don't tip well, but they eat a heck of a lot of baked goods," said Diane. "Then just after midnight, they sneak back home and hope their parents don't smell the pie on their breath."
It is believed that over the years more than 7000 children are the product of hookups that occurred at the Perkins on Fermor, which ranks just below glow-bowling for its impact on Mennonite fertility.
(photo credit: Random Retail/CC)