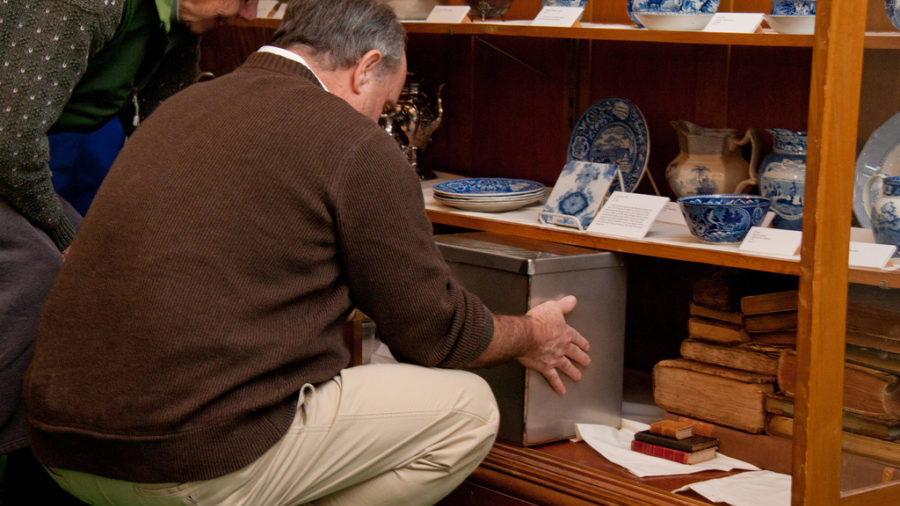 HOCHSTADT, MB
Fifty years ago this June, students at the Hochstadt School near Kleefeld, buried a time capsule to be opened in the year 2016. When the time capsule was dug up this spring, it was discovered that an error had evidently taken place.
Former school principal, Betsy Friesen, 93, describes the contents: "A few lone mittens without a partner, one wool-knitted scarf, a Beatles album with the name Timothy Unrau scrawled in pen over Ringo's face, a few Danny Orlis books, a Barbie doll with no head, and two empty containers of Play-Doh."
It seems the actual time capsule contents had been donated to an area thrift shop at the end of the year, while the school's Lost & Found collection had been buried instead. An alternate theory is that these are items confiscated from the students by a particularly uptight teacher.
"At least I got my German Reader back," said former Hochstadt student, Henry L. Fehr, now in his 60s. "It wasn't my favourite class, so I didn't write my name it in, but I think it's mine. It says "Maria hat schöne Beine," in pencil on the third page, and I do recall Maria Dueck having quite the legs, so, yo, I'm pretty sure it's mine."
Former Hochstadt students and teachers met in the farmer's field where the school once stood, to dig up the time capsule this past week. They hope to create a new capsule for future generations to enjoy.
"We're going to throw in the 'Take It All for $1' box I got at Bertha Penner's garage sale last week. There's some real goodies in there," said Fehr.
(Photo Credit: by Dwight Sipler, CC )