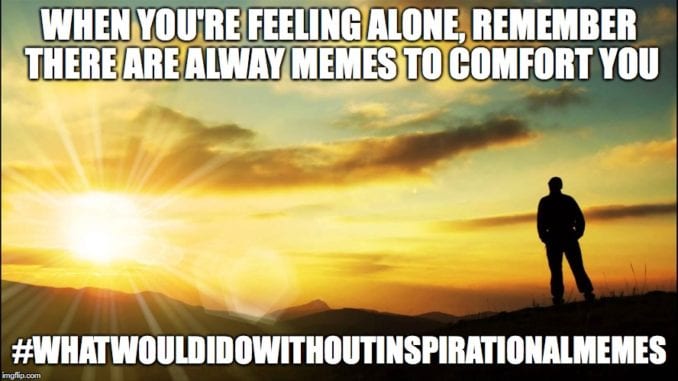 WINKLER, MB
Pembina Valley Bible School has just introduced a new three-year certificate in 'Inspirational Meme Creation'. PVBS students will be taught how to select a sunset and where to place the Joel Osteen quote.
"By the time you're finished our study of program you'll have all the tool needed to go into the meme creation ministry," said PVBS Dean Arnie Schmidt. "So if you feel the Lord calling you into putting stupid inspirational crap on the Internet, you've come to right place."
Students are given a choice of dozens of Bible verses, mysteriously avoiding the Book of Leviticus, as well as optimistic quotes from megachurch pastors and contemporary worship songs.
"Memes have done a great service to our community," said Schmidt. "They're great at bring a little sunshine and heresy into our daily lives."
PVBS's meme creation certificate replaces the perennially popular basket weaving degree.