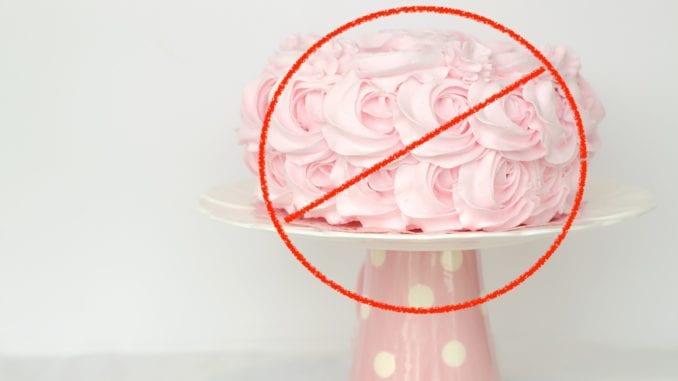 FRESNO, CA
Thousands of people have flocked to local baker Jakob Stauffer's bakery in Fresno and gazed into the window at his delectable creations. Although many have seen his cakes, not a single person has been granted the privilege of trying a piece, as Stauffer has strict eligibility requirements that, so far, no one has been able to pass.
"According to the Supreme Court, I'm fully in my rights to put customers through a rigorous set of tests to determine their worthiness for cake and/or pie-purchasing," explained Stauffer. "If I let you eat my cake it's like I'm actively condoning anything you've ever done in your entire life. That's why I play it safe and go by the clear biblical teaching: 'None is righteous. No not one."
Stauffer says he's had a lot of interest in his cakes but has yet to find anyone righteous enough to purchase one. He then provided a long list of people he refuses to bake cakes for, which includes:
coveters
gamblers
people who've committed adultery in their hearts
young people with disrespectful attitudes
anyone who wears clothes made from mixed linen and wool
gossips
anyone who has looked at the speck in someone else's eye before taking out the plank in their own
left-handed people
women with uncovered heads
men with covered heads
gingers
pizza delivery workers
law-breakers
lawyers
people who complain about taxes
tax-collectors and sinners
that guy who cast the first stone
hypocrites
television-watchers
Facebook-users
technophobes
people who don't spend enough time reading their Bibles
people who spend too much time reading their Bibles and neglecting their other duties
lazy people
workaholics
anyone who has ever passed by a homeless person on the street without helping them
tall people
short people
hipsters
rednecks
hippies
gluttons
ascetic monks
cake-eaters
vegetarians
pork-eaters
pigs and other animals with cloven hooves
business-owners
consumers
those guys who sit in the coffee shop all day speaking Plautdietsch and commenting on the weather
satirists
church elders
heathens
men who refuse to marry their deceased brother's wives
hymn-singers
worship pastors
politicians
voters
people too indifferent to vote
married people
divorced people
remarried people
longing-to-be-married people
people who are against marriage on principle
Stauffer says the list is not complete and reserves the right to deny cake to anyone.
"For all have sinned and fallen short of the glory of God," he says, followed quickly by a loud and forceful, "no cake for you!"
Fortunately for locals with a sweet tooth, Stauffer says he's "not nearly so strict about cupcakes."