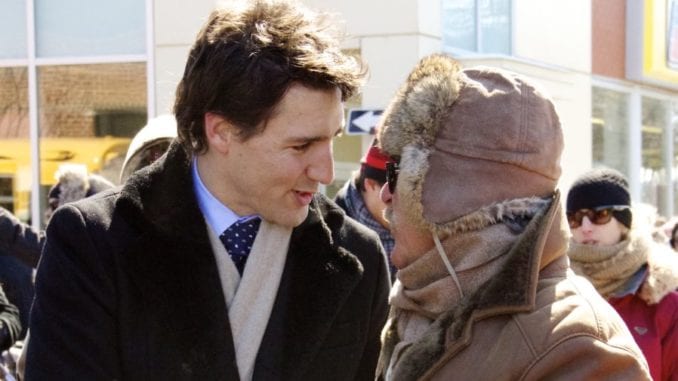 GRUNTHAL, MB
After being found guilty of violating numerous federal ethics laws by vacationing on the Aga Khan's private island, Canadian Prime Minister Justin Trudeau has announced that all upcoming Trudeau family vacations will take place in the small Mennonite town of Grunthal, Manitoba.
"There's no way anyone can accuse me of taking advantage of my position if I'm sleeping on the side of the road near Grunthal in my station wagon," said Trudeau. "From now on it's knackzoat at the pits, not lobster in the Bahamas."
Trudeau had also considered taking the family to Kleefeld and Blumenort, but felt that those locales might be perceived as a little too high class.
"No more fat cat vacations for me. I've got to stay as far from billionaires as possible," said Trudeau. "Though I'll still have to be careful; I hear some of those hog farmers around there are just rolling in it."
Trudeau was initially flustered by the question, but said he plans to have his Grunthal vacation pre-approved by the Ethics Commissioner.
"Abie Krahn has been a friend of the Trudeau family for decades," said Trudeau. "So, if I want to strip down to my jean shorts and swim around in his gravel pits during the August long weekend, I don't think anyone should stop me!"
Trudeau has already rented a storage locker in Grunthal, which he has filled to the brim with two-fours of Lab Lite in preparation for his glamorous gravel pit vacation.
(photo credit: Rosana Prada/CC)