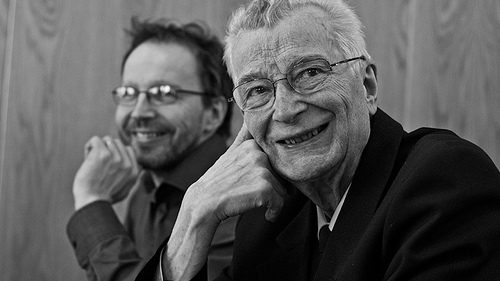 STEINBACH, MB
On the quaint streets of the beautiful, growing Mennonite city of Steinbach, Manitoba, many residents still greet strangers with "what church do you go to?" as if it's the most normal question in the world.
"I'm new to town," said Lauren Smith, "And I think I was asked that question half a dozen times at Sobey's the other day. They were like, 'Are you EMC, MB, EMB, EMMC, HMC, CMC, GC, or Lutheran?' and I just shrugged and said I wasn't sure yet…"
Anthropologist Martha Mead, who has lived with and studied the Mennonites for decades, has noted a decline in asking "what church do you go to?" but notes that it is still not uncommon with the older generation.
"Anyone over 60 cannot help but ask this question. It's bred into them," said Mead. "It's as natural as asking, 'How are you?'"
Mead says she also has noted a high percentage of Steinbachers who greet strangers in Plautdietsch.
"If you're Caucasian in appearance and spend a lot of time in the Clearspring Mall or the MCC store, you can bet a friendly Mennonite will try talking to you in Low German," said Mead. "I've learned long ago to just smile and say, 'ekj kaun nijch Plautdietsch."
(photo credit: by Valokuvaaja Joonas Tikkanen/CC)