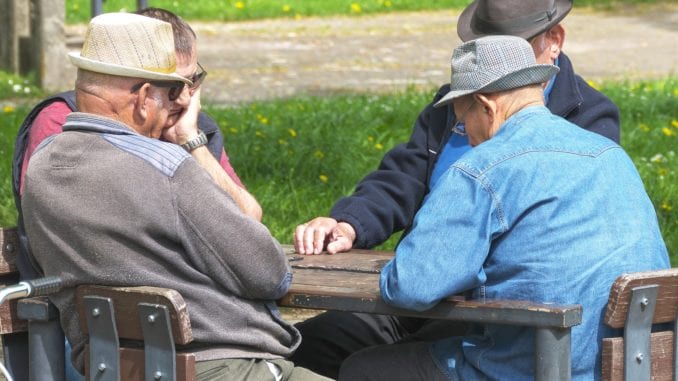 WINKLER, MB
The Winkler Arena was filled the brim with Jake Dycks this weekend for the twenty-fifth annual Jake Dyck Festival.
"There are Jake Dycks around the world from La Crete and Filadelfia to Shipyard Colony and Cuauhtemoc, but everyone knows that the epicentre of the Jake Dyck world is right here in Vankla," said event organizer Jake Dyck. "Any Jake Dyck who's anybody is here this weekend!"
More than five tonnes of knackzoat has been brought in for the event, though organizers fear they may have to make another purchase of Ronnie's before the weekend is through.
"Jake Dycks love their zoat and coffee," said Jake Dyck. "Sure, our knackzoat budget is through the roof, but, hey, this is our biggest Jake Dyck Festival yet!"
The event includes a performance by renowned bluegrass band Jake Dyck and the Jake Dycks, a sermon by Reverend Jake Dyck, a hockey tournament made up entirely of Jake Dycks, and a lecture series by various Jake Dycks on topics ranging from soybeans to teat dip.
"Jake Dycks contribute more than 60% of the Vankla economy," said Winkler mayor Jake Dyck. "This weekend that number is even higher. You can't even get a hotel room…although, I guess you could stay with your cousin Jake Dyck."
On tap for the Winkler Arena in the near future is a Sarah Friesen Festival scheduled for next week and a Taunte Lina Festival at the end of the month.