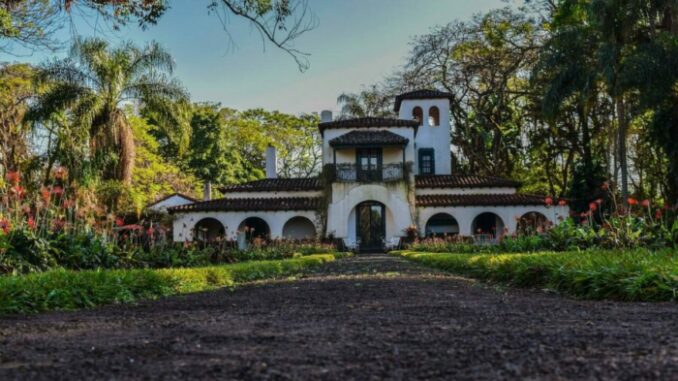 MAR-A-LAGO, FL
According to sources, former President Donald Trump has been growing over 1000 acres worth of yerba mate at his Florida estate. The illicit stash of Paraguayan tea leaves is believed to have been used in trade deals with Canadian Prime Minister Justin Trudeau, who is under the impression the beverage is actually marijuana.
"We found acres and acres of this stuff. Plus all the paraphernalia that goes with it," said FBI agent Tyler Unger. "Gourds, bombillas, the whole works. He had a regular yerba mate factory right under our noses this whole time."
The raid also uncovered a freezer full of frozen raisin buns and a safe with the secret recipe to Mrs. Doersksen's summa borscht.
"He had all the supplies he needed for a full government takeover," said Unger, "or at least a takeover of Goessel, Kansas."
The entire crop was seized by authorities who plan to bring it home, sit in a lawn chair on their front yards, and pass around the bull horn.