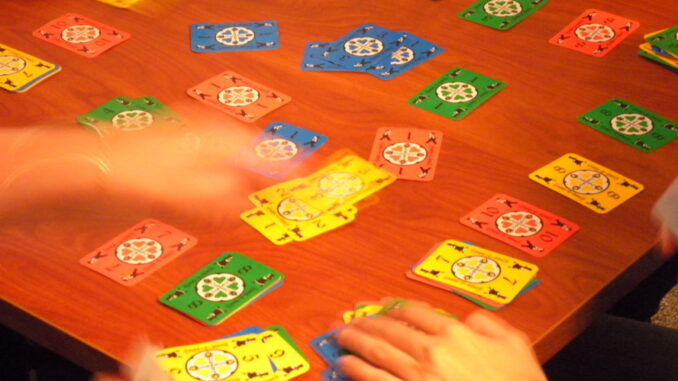 BERLIN, GERMANY
After visiting Pennsylvania last year, German inventor Andreas Fischer discovered a favourite new card game and decided to make a version of his own. Unfortunately for Fischer the game has not really caught on.
"It's basically the same rules as Dutch Blitz, but in German, you know," said Fisher. "I've also replaced the pump, plow, buggy, and barrel with an drindel, sausage, Audi, and beer stein."
Still, for the life of him, Fischer can't figure out why no one wants to play his new game.
"I invited all my friends over for German Blitz – half of them thought we were going to the history museum yet again," said Fischer. "The other half thought it was some kind of adult movie. They weren't interested."
And so Fischer plays solitaire German Blitz each night.
"It works a lot better with a few more people," said Fischer. "But at least this way I don't get hurt."
When Fischer finally was able to convince some folks to show up to games night, he really disappointed a bunch of board game geeks expecting to play Axis and Allies.
(photo credit: Brian Turner/CC)
P.S. If any of you are on Facebook, join Andrew Unger for Mennonite Trivia on Thursday, Dec. 1 at 8 pm central. You can even win a signed copy of one of Andrew's books. The trivia will take place on Facebook live on the Daily Bonnet Facebook page. See you there!