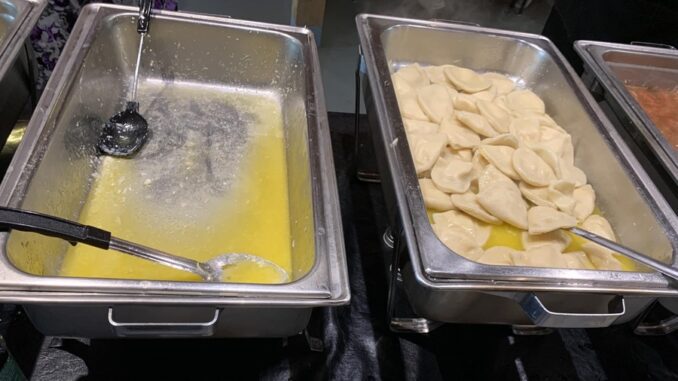 STEINBACH, MB
The votes have been tallied and it's no surprise that cottage cheese vereniki is the overwhelming favourite at the Mennonite Heritage Village Mother's Day buffet.
"I like to think of this buffet as a kind of referendum," said eager patron Mrs. Neufeld. "Hey, you know, when they've temporarily run out of cottage cheese, I'm more than willing to wait a few moments for them to refill it. Every vote counts."
While waiting for the cottage cheese vereniki to be restocked, Mrs. Neufeld nibbled on a few pickles and some delicious stuffed pork.
"It didn't take long and I had a dozen fresh vereniki on my plate," said Mrs. Neufeld. "Those ladies in the kitchen are remarkable."
Over all the glums vereniki outsold potato and cheddar 10 to 1, although the advance poll votes have not yet been tallied.
"I don't foresee any change in the results," said Mrs. Neufeld. "If cottage cheese doesn't come out ahead, you'll know there's something fishy going on."