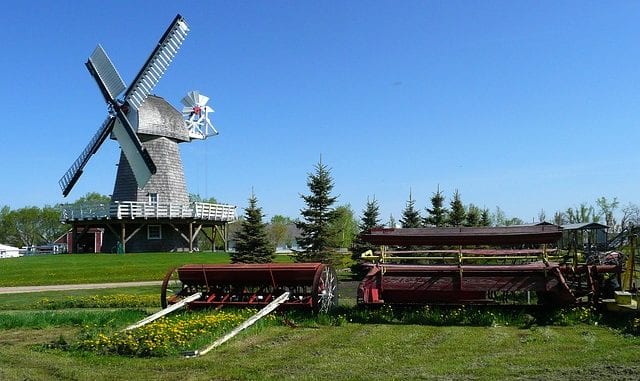 WINNIPEG, MB
The recent Canadian census has sparked a rivalry between the growing Mennonite town of Steinbach and its (currently) much larger provincial capital. If current rates of growth continue, Steinbach, already the third-largest community in the province, will surpass Winnipeg in total population by the year 2217. The new information was not well-received by Winnipeg mayor Brian Bowman.
"Steinbach bigger than Winnipeg? Seriously?" pondered Bowman. "Who did the math on this? Sam Katz?"
As doubtful as the estimate may seem to Mayor Bowman, a simple mathematical calculation confirms these results.
Steinbach's population is currently 15,829, a growth of 17% since the last census 5 years ago. Winnipeg, on the other hand, sits at 705,244, a growth of just 6.3% over the same period. If Steinbach continues to grow at 17% every five years and Winnipeg grows at 6.3%, by 2217, Steinbach will have reached 8.45 million people, while Winnipeg's population will only be 8.12 million.
Steinbach Mayor Chris Goertzen was impressed with the census projections.
"This is really exciting news," said Goertzen. "Steinbach of the year 2217 will be the size that Hong Kong is right now. I guess we've got a lot of planning to do over the next two centuries."
Goertzen is very optimistic about Steinbach's future, but says he "doubts very much" he'll still be mayor in 2217.