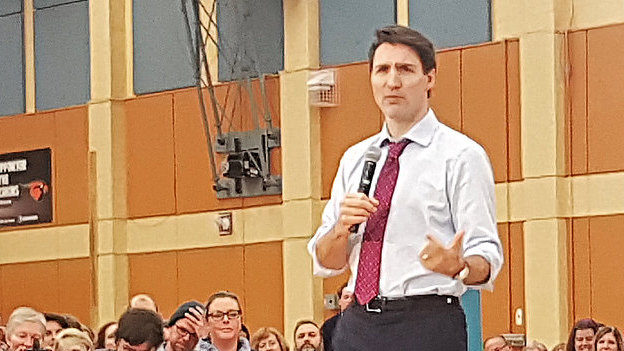 OTTAWA, ON
"It's hard to keep up with all these cannabis companies," said Canadian Prime Minister Justin Trudeau at press conference in Ottawa today. "But lately I've been hearing people shout 'Trudope' everywhere I go, so I guess that one must be pretty popular right now."
According to online analysis, Trudope seems to be particularly popular with Albertans and rural Manitobans.
"Quite frankly, I didn't even know they smoked marijuana," said Trudeau. "I guess they're not at straight-laced as I always thought."
Trudope always appears to be popular at anti-mask rallies for some reason.
"I guess that's why they don't want to wear masks," said Trudeau. "They're all cannabis users."
After months of hearing all this talk about Trudope, Mr. Trudeau said he's finally ready to give it a try, but attempts to procure the product have been difficult and he's thinking of switching to the Libtard brand instead.
(photo credit: Cold, Indrid/CC)