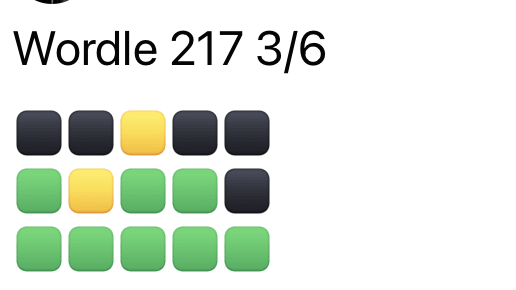 GOSHEN, IN
Mrs. Yoder, who has been faithfully posting her Wordle scores every day on Facebook, was shocked to discover today that literally no one cared.
"I've committed so much of my life to Wordle that it's devastating to discover it's all been for naught," said Yoder. "It's like losing your faith …"
Yoder will be going for spiritual counselling this week to deal with the profound existential crisis that accompanies a loss of faith in Wordle.
"In the beginning was the Wordle and the Wordle was with God and the Wordle was God," said Yoder. "I used to believe that. Now I just don't know anymore."
Yoder says instead of posting her Wordle score every day she's going to join a bunch of church committees, which she's certain will be much much more productive.