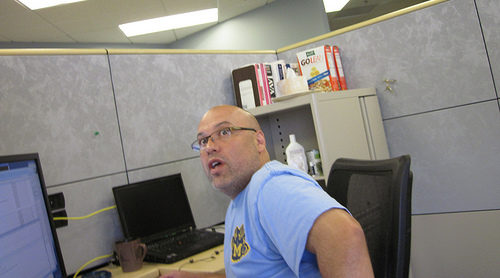 REYKJAVIK, ICELAND
People around the globe are in crisis today as somebody made public the Internet browsing history of every person on Earth. With a simple search, users can now look up a convenient list of every website visited by any person since the invention of the Internet in the early 90s.
"Oh crap," said every Internet user simultaneously. "I guess there's no use clearing my browser history anymore."
The leak exposed a myriad of information about every person on earth including peculiar hobbies, strange medical conditions, and a veritable buffet of bizarre vices.
"It's like a repository of the human condition," said Audi dealer Hans Ziegler of Dusseldorf, whose search for 'Mennonite mail order brides' was exposed in the leak. "I'd be really embarrassed except that I found out all my friends are just as weird as I am."
Married couples around the world were initially eager to access the site, but upon further contemplation most have decided, "meh, I'd rather not know."
The leak, however, has had a profound effect on the religions of the world. For centuries, North American Protestants had done a pretty excellent job, not of preventing people from sinning, but of helping people keep their sins successfully hidden. Now, that job will become increasingly difficult.
"All have sinned and fallen short of the glory of God," explained Dylan Broadway, pastor of a Dallas megachurch. "I never realized until today just how true that statement really is."
The revelations made in the leak came as no surprise to Father O'Donovan, however, who takes confession every afternoon at his church in Cork. "We're all messed up beyond belief? Oh, please, tell me something I don't already know."
(Photo credit: by rtadlock/CC)