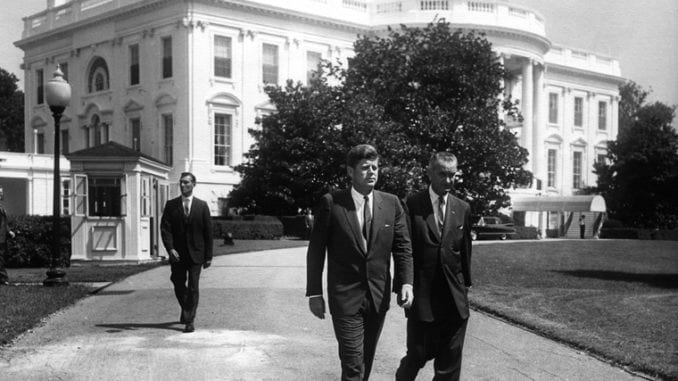 President Trump has recently declassified hundreds of files associated with the JFK assassination. Daily Bonnet fact-checkers spent hours perusing the files and discovered numerous facts that are of interest to Mennonites. Here is a selection of our findings:
JFK stands for Jakob Friesen Klassen – The President went by the initials JFK to mask the fact he was a Mennonite. If being the first Catholic President was controversial, just imagine the uproar if it was discovered he was Mennonite. Good call, Jakob.
Lee Harvey Oswald had ties to Russian Mennonites – The evidence cannot conclusively say that Oswald was an agent working on behalf of the Russian Mennonites, but there is significant reason to believe he was associated with the notorious group. Oswald spent considerable time during his youth in Goessel, Kansas.
Mrs. Aganetha Plett was the Second Gunman – A Russian Mennonite, whose father had been in the Selbstschutz in the old country, Mrs. Plett was an expert marksman, with years of experience shooting crows off the neighbour's barn.
JFK had affairs with many women, including Marilyn Monroe, Sarah Yoder, and Elizabeth Stoltzfus – Many are aware of his liaisons with Marilyn, but the documents also reveal frequent visits to Holmes County, Ohio, where JFK dallied with a wide variety of Mennonite women.
Jackie Onassis and JFK were second cousins – Carrying on the Mennonite tradition of marrying close relatives, JFK met Jackie Onassis at an extended Klassen family gathering in Mountain Lake, Minnesota back in 1953.
(photo credit: Abbie Rowe/CC)