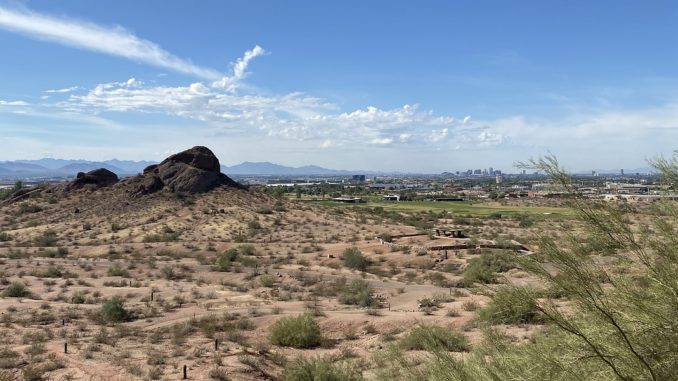 PHOENIX, AZ
The Rempels of Winkler have not been able to leave the country in a year and a half, but now that travel may be a possibility for fully vaccinated individuals, they're really looking forward to sweating their keisters off in Phoenix all summer.
"I'm going stir crazy up here. I've got to get out of Winkler," said southern Manitoba's top-ranked snowbird Mr. Rempel. "Mary and I are going to camp out at Emerson and wait for the border to open. Then we're off to Phoenix to take in the lovely 40 degrees Celsius weather."
The Rempels are normally not too tolerant of temperatures above 30 degrees, but say they can tolerate it so long as they can get away from their neighbours the Wiebes.
"I hear they're going to Palm Springs this summer," said Mrs. Rempel. "I don't mind spending summer in the middle of a desert as long as I don't have to hear anymore of Earl Wiebe's longwinded stories about golf and/or fishing expeditions."
The Rempels are already lathering on the SPF 200 sunscreen in anticipation of the trip.
"Ain't never been south during the summer," said Mr. Rempel. "But I hear the malls of Phoenix are lovely this time of year."
The Rempels are also earnestly praying their AC doesn't break down like it did last summer.