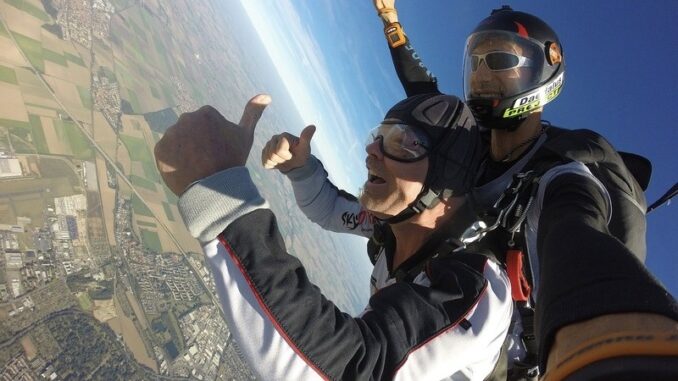 WINKLER, MB
It's a bird. It's a plane. It's Maxime Bernier. Winkler residents had their eyes fixed on the skies this week, after hearing rumours that PPC leader Maxime Bernier would be parachuting into their community in the coming days.
"I thought it was the Rapture, but instead it was just Maxime Bernier. How disappointing," said local farmer Art Kehler. "He's just lucky my boy Jake didn't nail him with his slingshot."
Bernier was sporting a purple jumpsuit as he landed just outside the Southland Mall.
"Jauma, that man should know better than to parachute into a community like this," said Kehler. "It reminds me a little bit too much of a military invasion for this pacifist town."
Bernier is apparently very upset that his big parachuting announcement was pre-emptively reported by The Unger Review.
"At least let me do a little parachuting first before reporting on it," said Bernier. "I wanted to announce my arrival by parachute myself."
Bernier plans to parachute into all the communities of Portage-Lisgar, although he's mysteriously avoiding Morden for some reason.